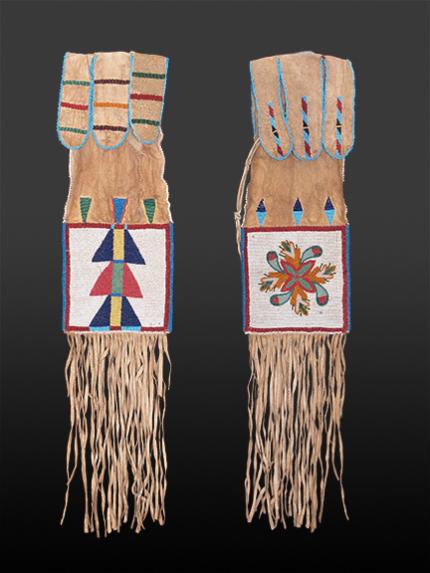 Additional Information
This remarkable tobacco bag was created during the 19th century. It is constructed of native-tanned hide with extensive fringe. A different design created from glass trade beads adorns either side. The first panel consists of a floriate motif while the reverse has stacked arrows. The crow, or Apsáalooke, originally lived in the great lakes region in the Ohio Territory and moved westward settling in the Dakota, Montana and Wyoming territories including the Yellowstone River valley.
Provenance:
Adolf Spohr
By descent to the present owner
Adolf Spohr (1889?1966) amassed one of the most important collections of Plains Indian objects in the mid-twentieth century. The majority of the works he compiled are in the permanent collection of the Plains Indian Museum at the Buffalo Bill Historical Center.