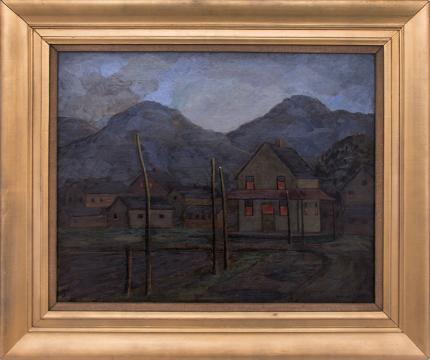 Additional Information
Oil on canvas. Presented in a vintage frame, outer dimensions measure 33 ¼ x 39 ½ x 1 ½ inches. Image size is 28 ¼ x 30 inches.
Provenance: Estate of Robert Leroy Shalkop, Associate Director of the Colorado Springs Fine Arts Center and Curator of the Taylor Museum, 1964-1971, Author of "A Show of Color: 100 Years of Painting in the Pike's Peak Region", 1971.
Exhibition label on verso: "Midwestern"