David Cook - Owner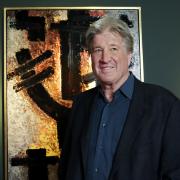 A native of Eastern Texas, David traveled extensively throughout the world and lived in many places before deciding to settle in Colorado. He made his home in Evergreen where he raised four children. With encouragement from two key mentors, Richard Conn and Joe Ben Wheat, David began dealing in American Indian art in 1979. At that time, the Denver Art Museum was one of the only institutions displaying American Indian art as Fine Art as opposed to ethnographic curiosity and thus began a lifelong passion to elevate this exceptional genre of American Art. It was not long before David's interests expanded to American paintings and he has been instrumental in introducing a national audience to Colorado's rich artistic history. By the late 1980s, David began seeking a permanent location where he could showcase his unique inventory and he purchased the present space at 1637 Wazee Street in 1989. Built in 1902, the Chevron Building was created as an annex to The Oxford Hotel. David began renovating the space and opened the American Indian gallery in the early 1990s and the American Painting galleries opened in the adjacent space a few years after.
David is a charter member of the Antique Tribal Art Dealers Association (ATADA) and has also been elected membership to the Fine Art Dealers Association.  The gallery works extensively with institutions performing appraisals for the Denver Art Museum, the Denver Museum of Nature and Science, the Buffalo Bill Cody Museum and more.  
As  the size and scope of the Galleries' holdings have grown, the number of staff members has also increased.  This has afforded David the luxury of traveling nationally and internationally to source much of the great material offered by both galleries. 
Presently, David spends the majority of his time outside of the gallery while the staff handles all daily operations including consultation, acquisitions, appraisals and sales.  
Click here to read more about David in a profile published for the ATADA news.
Danny Verrier - Director of Native American & Western Art

We are honored that Danny, an esteemed colleague and close friend, has come home to Denver to join our team.  Danny first starged dealing in Navajo & Oriental rugs in 1968 - two years after he graduated from El Camino College in Los Angeles.  He founded Peregrine Galleries in Santa Barbara with Jim Vitanza in 1975 and, in 1989, opened Verrier Antiques & Fine Arts in nearby Aptos, California.  Danny served as the head of the Native American & Western Art Department for High Noon Western Americana between 2003 and 2014.
Carrie Wassemiller - Director of American Paintings

A native of Colorado, Carrie graduated from the University of Colorado with a BA in Art History.  She has been with the gallery since 2001, serving as the Director between 2006-2012 when she stepped down in order to spend more time with her two young children.  Carrie presently focuses on managing and expanding the gallery's websites, internet sales and continues to work directly with our clients to build private and corporate art collections.  In 2011 she established the Fine Art for Food Project to benefit the Food Bank of the Rockies.  The project continues to be a great success and Carrie devotes considerable time to raising money via the Fine Art for Food eBay store.
Nick Thigpen - Conservation Consultant

After studying Engineering at Virginia Tech and receiving a BFA in Studio Art from East Carolina University, Nick joined a team of oil paintings conservators at Yost Conservation in Oxford, Connecticut. From 2010-2014 Nick honed his skills under the scrupulous eye of Tom Yost, head conservator, gaining invaluable knowledge into the aging characteristics of the oil medium. In 2014 Nick relocated to Denver and joined our team where he conservation expertise and knowledge of fine art have  proved to be valuable assets.  Nick serves as Registrar and enjoys working with clients as our Acquisitions Coordinator and also advises on conservation and sales.  
Jennifer Black - Photographer & Consultant

After graduating from the University of Rochester with a BA in Geology/Biology, Jennifer joined the United States Navy in 2001.  She served as a pilot for 5 years, stationed in Hawaii.  In 2006 she moved to Colorado to study photography at the Art Institute where she graduated (magna cum laude) two years later.  Jennifer first joined our team as an intern in 2007 and assumed the position of lead photographer in 2009.  In addition to her work at the gallery, she also photographs weddings.  She is an accomplished art/product photographer.