In 1928, the newly organized Denver Artists Guild held its inaugural exhibition in downtown Denver. Little did the participants realize that their initial effort would survive the Great Depression and World War II—and then outlive all of the group's fifty-two charter members.

The guild's founders worked in many media and pursued a variety of styles. In addition to the oils and watercolors one would expect were masterful pastels by Elsie Haddon Haynes, photographs by Laura Gilpin, sculpture by Gladys Caldwell Fisher and Arnold Rönnebeck, ceramics by Anne Van Briggle Ritter and Paul St. Gaudens, and collages by Pansy Stockton. Styles included realism, impressionism, regionalism, surrealism, and abstraction. Murals by Allen True, Vance Kirkland, John E. Thompson, Louise Ronnebeck, and others graced public and private buildings—secular and religious—in Colorado and throughout the United States. The guild's artists didn't just contribute to the fine and decorative arts of Colorado; they enhanced the national reputation of the state.

Then, in 1948, the Denver Artists Guild became the stage for a great public debate pitting traditional against modern. The twenty-year-old guild split apart as modernists bolted to form their own group, the Fifteen Colorado Artists. It was a seminal moment: some of the guild's artists became great modernists, while others remained great traditionalists.

Enhanced by period photographs and reproductions of the founding members' works, The Denver Artists Guild chronicles a vibrant yet overlooked chapter of Colorado's cultural history. The book includes a walking tour of guild members' paintings and sculptures viewable in Denver and elsewhere in Colorado, by Leah Naess and author Stan Cuba.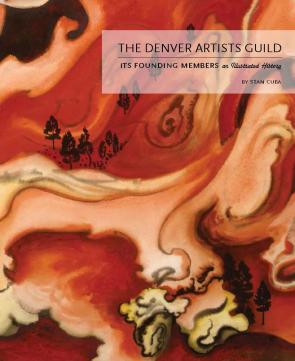 Purchase