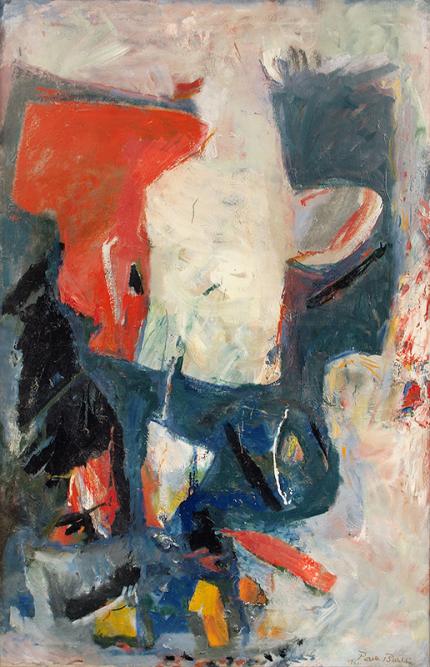 Additional Information
oil on canvas. Framed dimensions measure 73.5 x 49.5 x 1.75 inches; image dimensions measure 72 x 48 inches.
Provenance:
Dr. and Mrs. Samuel Sussman
Guggenheim Museum, New York by bequest of the above (deaccessioned)
'
Exhibited:
Paul Burlin Retrospective, The American Federation of Arts, New York, January 1962 - February 1963. Curated by Irving Sandler, the exhibition traveled to museums around the country, including the Whitney Museum of American Art and the Philadelphia Art Alliance.
Illustrated: 'Paul Burlin', by Irving Sandler. Retrospective exhibition catalogue, plate 38.